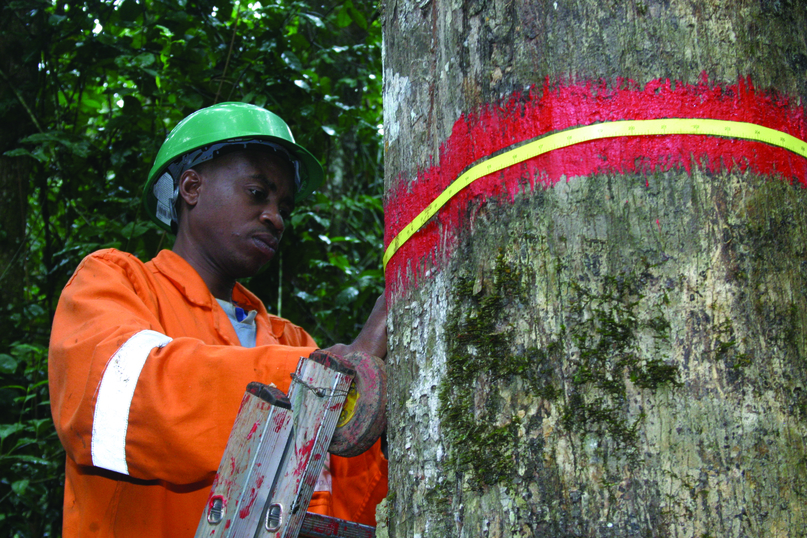 Yokohama, Japan, 25 February 2022: ITTO Executive Director Sheam Satkuru has suggested that international organizations, governments and other stakeholders jointly promote the message that "harvesting timber sustainably is not deforestation" to overcome public misconceptions about the role of the timber trade in tropical deforestation.
Speaking at the (virtual) 29th session of the Asia-Pacific Forestry Commission, Ms Satkuru said that the tropical forest sector can play an important role in a green recovery from the COVID-19 pandemic and should not be adversely affected by misunderstanding of the causes of tropical deforestation.
"We know that the key drivers of tropical deforestation are related to the expansion of agricultural land, especially by large agribusiness," she said. "It is essential, therefore, that we put our collective effort into increasing public awareness that harvesting timber sustainably is not deforestation while also stimulating and incentivizing legal and sustainable timber supply chains."
The Asia-Pacific Forestry Commission is one of six regional forestry commissions worldwide established by the Food and Agriculture Organization of the United Nations (FAO) to provide a policy and technical forum for countries to discuss and address forest issues. It convenes every two years and has 34 member countries.
In her address to the Commission, Ms Satkuru noted that participants in a forum co-organized by ITTO in Shanghai, China, in 2019 had agreed on the urgency of creating green supply chains to enable a legal and sustainable supply of tropical timber and wood products. She also referred to the ITTO programme "Legal and Sustainable Supply Chains", now underway, that is designed to assist this effort.
"In order to build back better sustainably in the post-COVID-19 recovery, we need more than ever to strengthen the role of forests and encourage sustainable forest production and consumption, in partnership with governments, civil society, local communities, Indigenous Peoples and the private sector," said Ms Satkuru. "This requires that consumers support producers in their efforts to develop legal and sustainable tropical timber supply chains by providing markets for these products."
She said that strong partnerships for the development of legal and sustainable forest supply chains will contribute to the implementation of forest-related initiatives announced at COP26 in Glasgow, and ITTO is looking forward to implementation work in the buildup to COP27 this year. Ms Satkuru said that ITTO will continue working with members of the Collaborative Partnership on Forests, including FAO, and other partners in the Asia-Pacific and other regions to achieve sustainable forest management, promote legal and sustainable supply chains, and encourage the sustainable trade and consumption of tropical timber and wood products.
Additionally, ITTO recognizes the importance of the Global Forest Resources Assessment for the development of effective policies on sustainable forest management and will continue to serve on the FRA Advisory Group for FRA 2025.