The GGSC Secretariat went to Guigang, Guangxi province for field study
On March 9, the Secretariat of the Global Green Supply Chains Initiative (the GGSC Secretariat), with the support of Guangxi Academy of Forestry, Guangxi Forest Product Trade Association and Guigang Forestry Product Trade Association, held a "Global Timber Industry Index (GTI) Seminar" with local superior timber enterprises.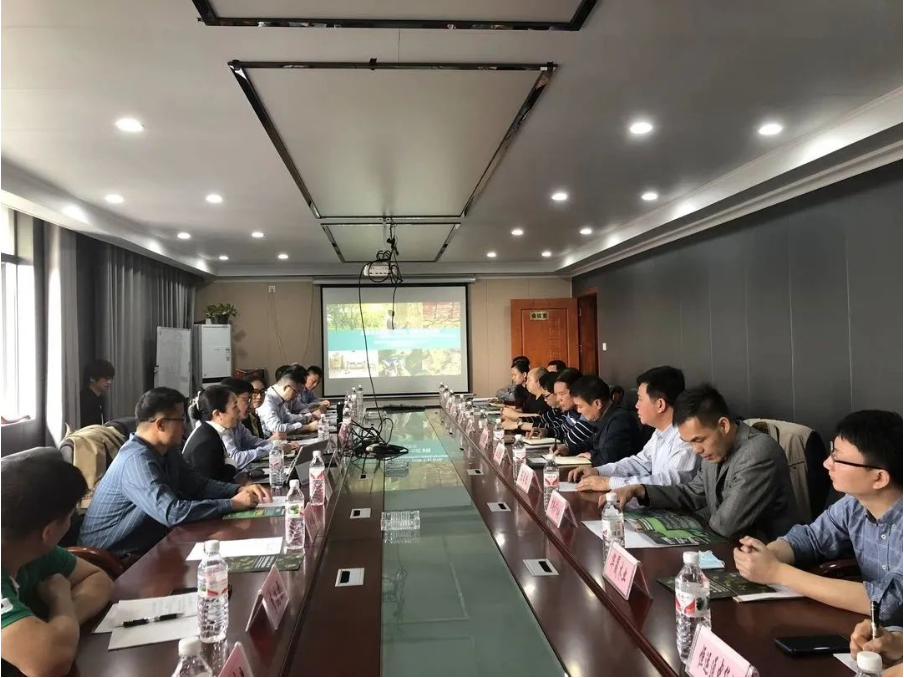 At the meeting, the Secretary-General Luo Xinjian gave a brief introduction of China's forest products trade in 2022, the overview of global wood-based panel production and trade, the main work contents of the GGSC Secretariat and a brief introduction of Global Timber Index (GTI)Platform, and explained the matters of in filling GTI index. Guangxi Forest Product Trade Association and Guigang Forest Product Trade Association attach great importance to the role and significance of GTI projec, and express that they will actively organize local excellent enterprises to participate in the follow-up activities of GTI platform and the GGSC Secretariat.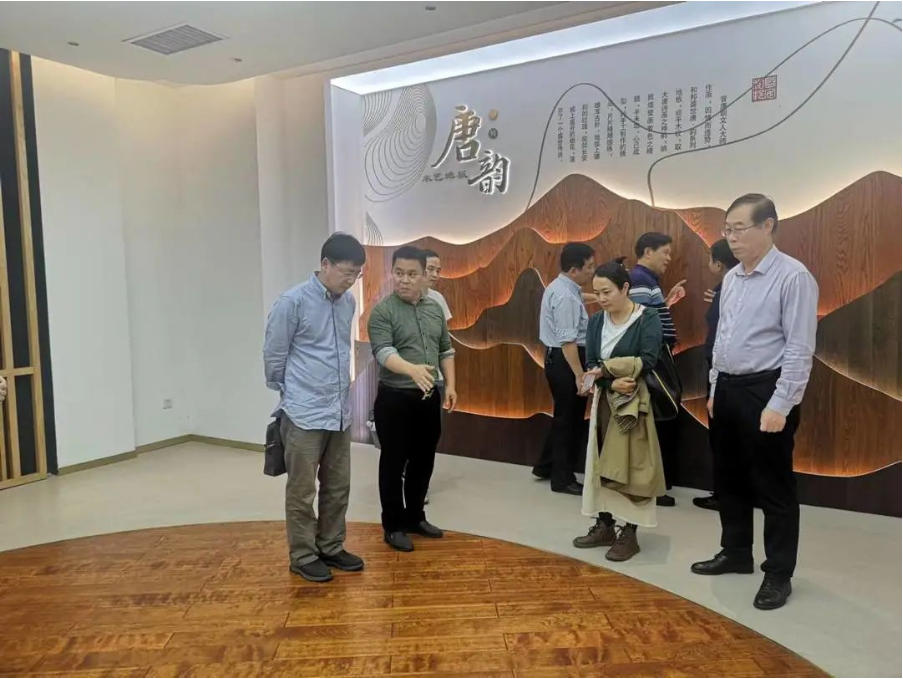 With the support of Guangxi Academy of Forestry, Guangxi Forest Product Trade Association and Guigang Forest Product Trade Association. The GGSC Secretariat visited six enterprises, including HOMONISIA Home Furnishing CO.LTD., Heng Jiu Ecological, Guangxi Guigang ZhiSheng Wood Industry Co., LTD., YiSong Wood Industry Co.LTD., FengShuo Wood Industry Co.Ltd and BaiYou Home Furnishing Co.LTD., depth understanding of the current situation of the vigorous development of Guigang's timber industry in the past ten years.

In 2022, there were 544 regulated wood processing enterprises in Guigang, Guangxi Provience, with a total output value of 65.9 billion RMB, which has formed a complete manufacturing system of rotary-cut veneer, board, veneer furniture board, panel furniture industry chain and machinery, with more than 130 varieties in 9 series, and the matching rate of local industry reached 80%. It has the most complete industrial chain and the most complete supporting categories among similar industries in southern provinces of China.
From the experience of the development of timber industry in Guigang, the gobernment, enterprises, associations and scientific research institutions work together to build timber industry clusters and support enterprise management, which has achieved remarkable results in promoting industrial development.
As a global timber service platform supported by the International Tropical Timber Organization (ITTO), the GGSC Secretariat is building a monthly communication mechanism for the Global Timber Index (GTI) with the support of Macao and ITTO. With the participation of Guigang timber enterprises in GTI network, it will provide more help for the sustainable development of Guigang timber industry in terms of international exchanges and information communication, B2B docking of international enterprises and international forums.
The enterprises on the Global Timber Index (GTI) platform are currently distributed in seven countries in Asia, Africa and Latin America (Indonesia, Malaysia, ROC, Gabon, Brazil, Mexico and China), and will be expanded to more countries in the future. With the support of Macao government and ITTO, GTI platform will continue to launch a series of activities such as technical training, business docking, standard-setting, international forums and exhibitions, giving full play to its resource advantages in connecting government departments, international organizations, wood industry associations and timber enterprises of various countries, and forming a joint force through normal communication and cooperation. In order to build a stable, orderly and resilient global timber supply chain, help the global economic recovery and cope with climate change.