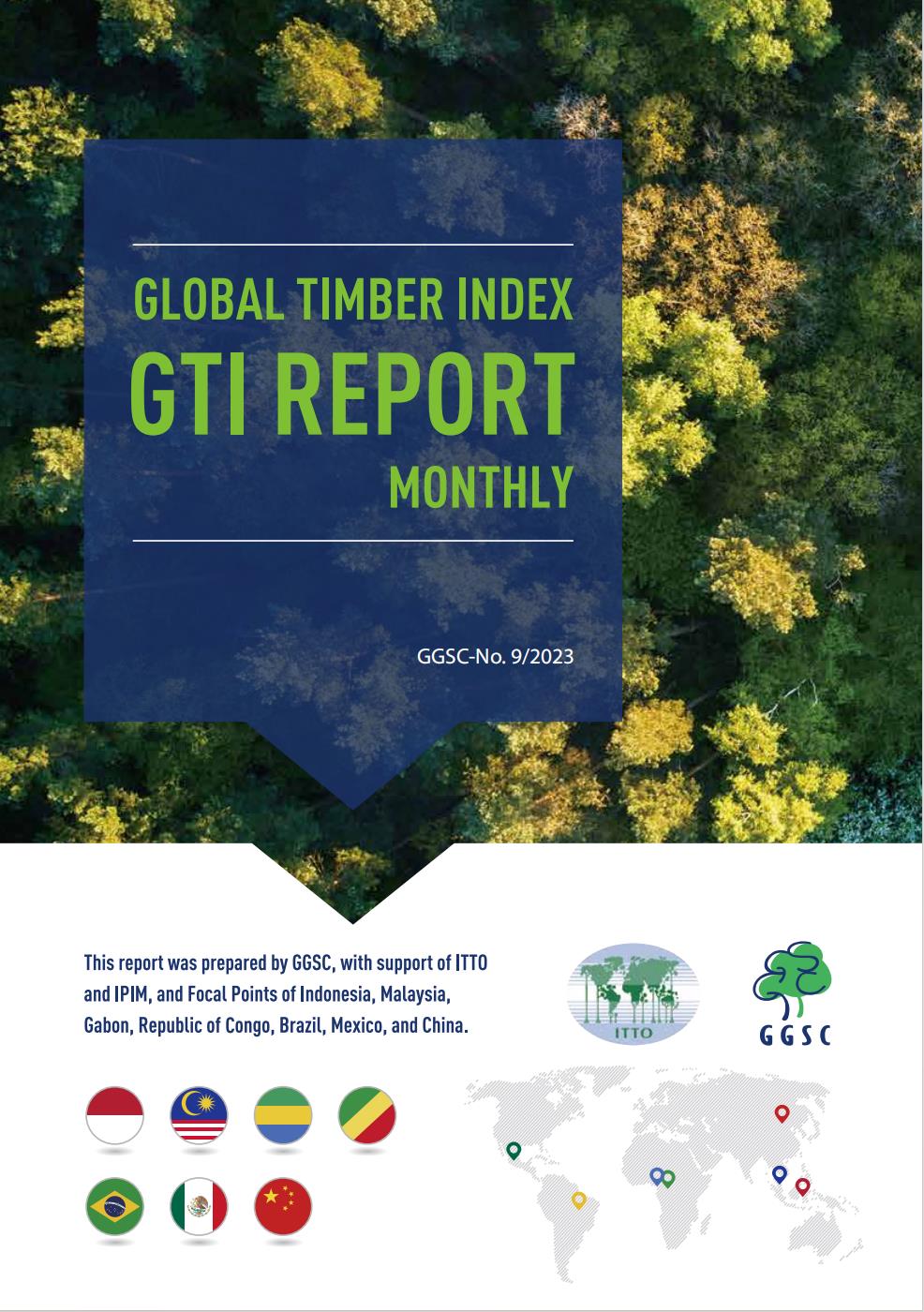 The Global Timber Index (GTI) Report in September 2023 showed that the downward trend of some supply and demand indicators of GTI-Brazil eased (e.g., domestic orders, export orders, and production indexes), and the GTI-Brazil Index in September increased by 7.2 percentage points compared to the previous month, recording 43.3%. In Indonesia, the decline in new domestic orders slowed down, however on the other hand, the plywood demand from major export destinations (especially Japan) was not strong, and both export orders and production quantity of enterprises decreased compared with last month.
Affected by the long-term contraction of international market demand, the GTI indexes of Malaysia, Gabon, ROC, Mexico and China all fell slightly from the previous month, registering 37.2%, 30.7%, 34.2%, 32.3% and 37.3% respectively. In all of the five countries, the number of GTI enterprises' new orders was less than that of last month, especially in Gabon and ROC, where the export orders of the enterprises decreased significantly.
This month, enterprises in the six GTI pilot countries, except for China, had proposed relevant suggestions to stimulate exports and boost the domestic market. For example, Malaysian enterprises suggested the government may increase spending on the construction of public building to stimulate demand for building materials and residential/office furniture. Indonesian enterprises suggested providing incentives for processed wood products sourced from sustainably managed and/or legal forests. ROC enterprises hoped that the country could control the import of plywood and relax restrictions on export commodities. Mexican enterprises wanted the government to impose restrictions on the entry of imported wood (e.g., charge tariffs) and encourage consumers to give preference to domestic products. Overall, the enterprises hoped that in the face of sluggish international markets, the governments could take corresponding intervention measures, so as to regulate the timber market and support it.

GTI Report - September 2023.pdf